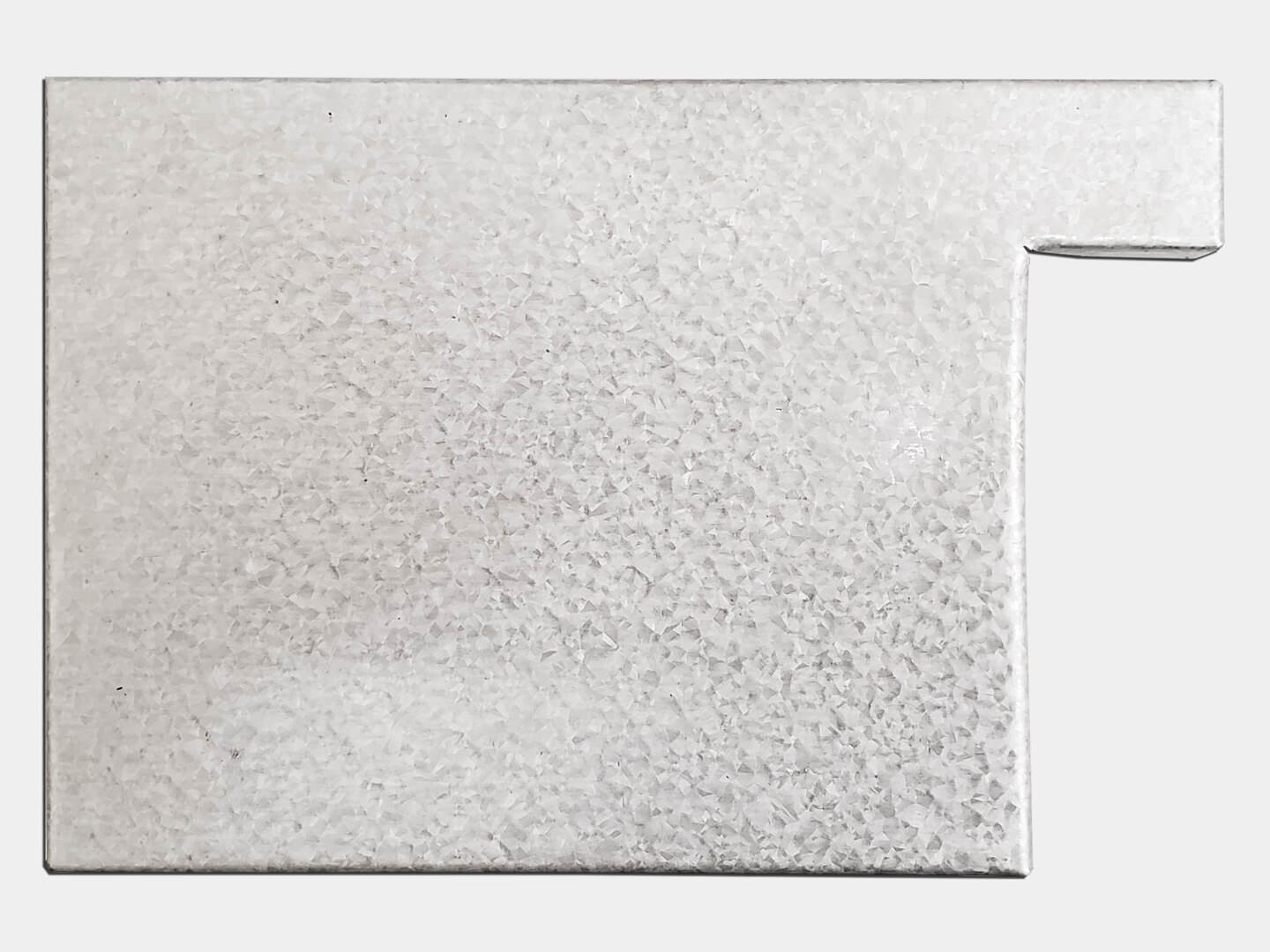 Commercial Box Gutter Galvalume Left / Right End Cap
SKU EC5BLA61
Product Details
Galvalume Commercial Box Gutter End Cap
Left and Right Side. Available in 24 Gauge Galvalume Plus.
The Commercial Box Gutter Right / Left End Cap is available for 5", 6", 7" and 8" Box Gutter. These items are laser cut and tabbed.
Galvalume End caps are tabbed and will require rivets or zip screws to secure to a gutter.
Custom colors, sizes and materials may be available as custom items. Please, contact us for a quote.
Specifications
Size: 5", 6", 7" & 8"
Fits K&M's Commercial Box Gutter
Available for Right and left side
Submittals & Downloads
Color and Material Options

Common Material Options for End Caps

Copper is offered in 16 oz. and 20 oz.
Freedom Gray® (zinc / tin coated copper) is offered in 16 oz. and 20 oz.
Galvalume Plus is offered in 24 gauge.
Lead Coated Copper is offered in 16 oz. and 20 oz.
Zinc is offered in 0.7 mm and 0.8 mm with a raw finish.

Other colors, materials and thickness may be available upon request. Colors displayed for reference only.
Please click here for a full selection of colors and materials offered.
Save this product for later