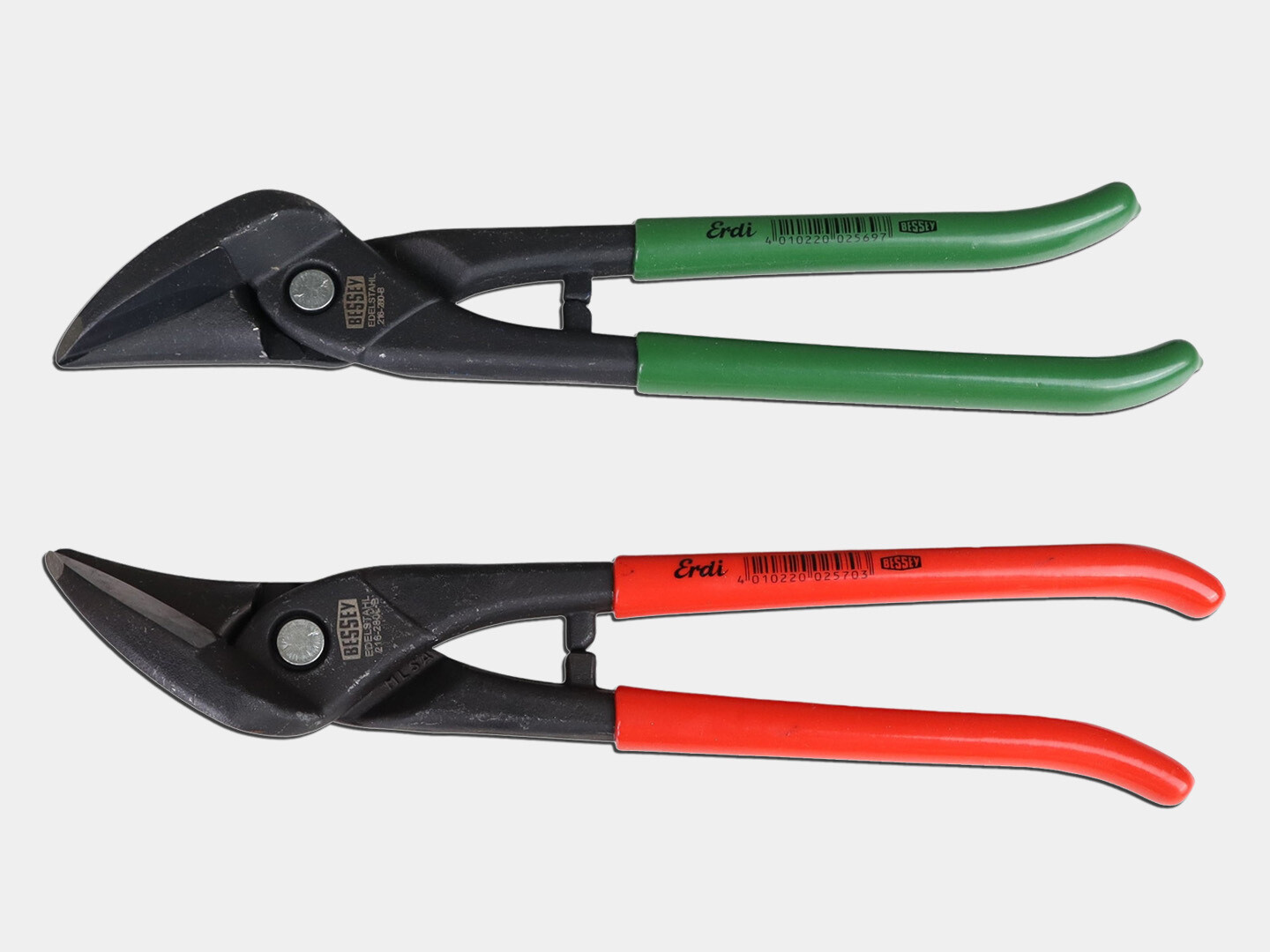 Bessey Erdi Shape and Straight Cutting Snips
WU7573
Product Details
Shape and straight cutting snips
Without opening stop!
The Bessey D216 feature a traditional European snip design for continuous both straight and curved cuts. Features no opening stop and with extra pointed cutter head. The edges have micro-serrations for slip-proof working. Particularly robust, for unusually challenging situations: Snips completely tempered and burnished.
Cutter inductively hardened It is drop-forged cutter head and handle as a single unit. This is what makes them so robust and reliable.
Induction hardened cutting edges. Extra hard cutting edges guarantee more increased durability and optimal cutting results.
Bolted joint. Snips can be disassembled for easy sharpening, thus extending their service life!
Bessey snips are know for their superior quality, thus being the choice of professionals in the sheet metal, roofing, gutter and HVAC industry.
Specifications
Right Snips Manufacturer Number: D216-280-B-SBSK
Left Snips Manufacturer Number: D216-280L-B-SBSK
Overall Length: 11" (280 mm)
Blade Length: 1.375" (34 mm)
Weight: 1.28 lbs. (0.58 kg.)
Traditional Green and Red Handles
PVC dipped handles
Made in Germany
Highlights
For continuous, straight and curved cuts
With no opening stop and with extra pointed cutter head
Edges with micro-serrations for slip-proof working
Particularly robust, for unusually challenging situations
Snips completely tempered and burnished. Cutter inductively hardened
PVC dipped handles
Available in right or left cutting versions
PVC dipped handles
On carded hang pack
Using Bessey D216 Snips
Save this product for later