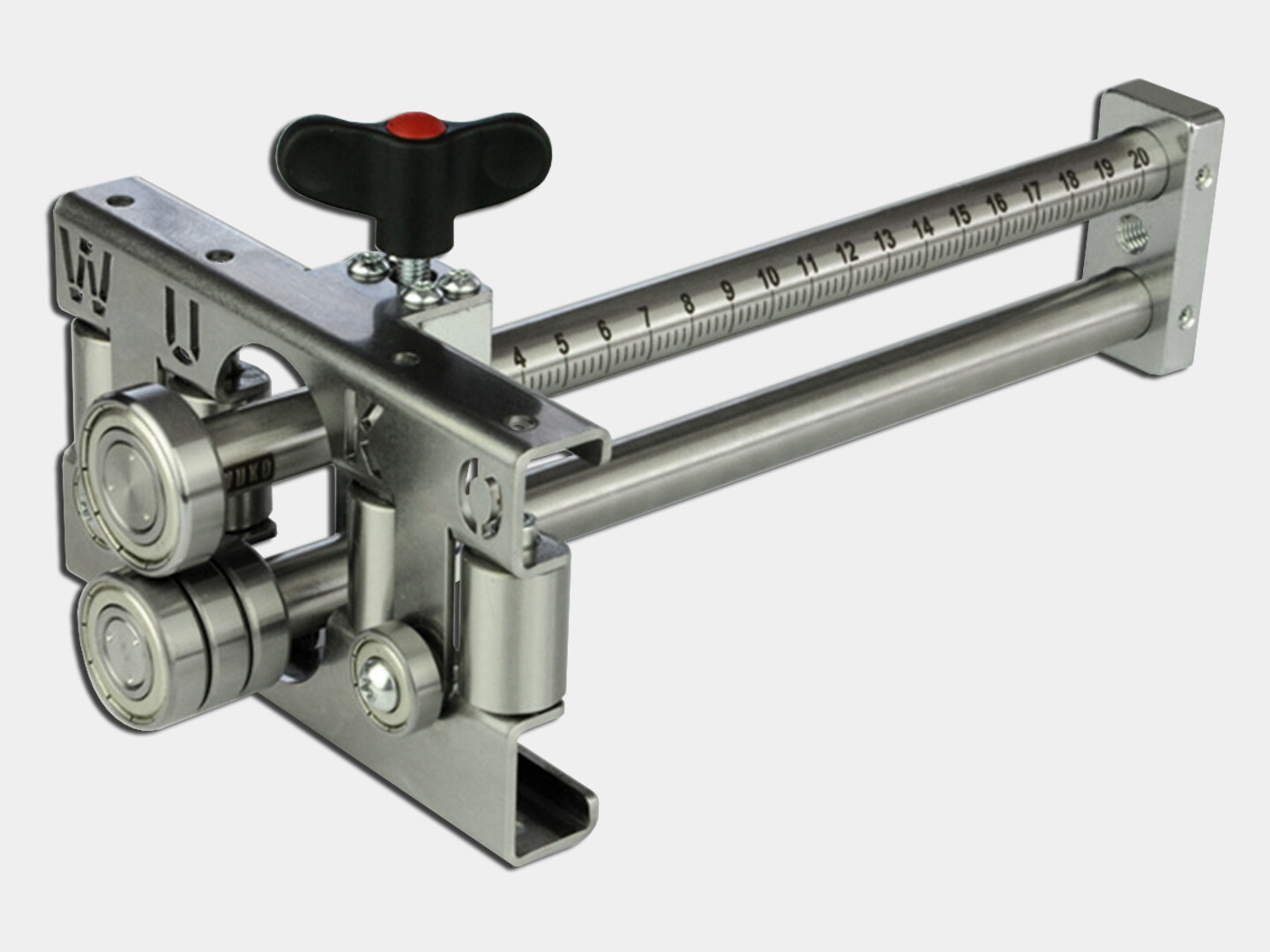 Wuko Uni Bender 2204
SKU WU2204
Product Details
Wuko Uni Bender 2204
Bends up to 8" of Sheet Metal From 0° to 90°
The Wuko Uni Bender 2204 substitutes models 2200 and 2202 and their longer versions. It is the shorter version of model 2354.
This is a great do-it-all model. The single set of rollers allows for radius bends (smaller outside radius are possible when compared to inside radius).
Its larger size also works very well on straight sections because of its one set of 4 rollers.
If acquiring only one set of Wuko Benders, this is great one to have. For greater bending ability, a mini bender is ideal for radius while a Duo Bender would be the best choice for straight bends.
Wuko benders are a must have tools for metal roofers, those bending metal without a brake / box brake and those making radius roof panels and / or triangular shaped panels where one of the standing seams needs to be bent by hand, like in a starter panel.
Wuko Benders are a synonym of quality. These are considered to be exceptional, long-lasting tools in the trade.
This tool can be used on most sheet metals. Commonly on copper, zinc, steel, aluminum, freedom gray, lead coated copper, galvanized steel etc.
Specifications
Max. bending height: 200 mm / 8.0″
Min. bending height: 5 mm / 0.2″
Bending capacity: 0.80 mm / 0.031″ (for all common materials)
Weight: 1,49 kg / 3,28 lbs
Made in Austria
Other Information
Uni Bender: One set of rollers
Duo Bender: Two sets of rollers
Also known as: Skates
Using Wuko Benders
1 - Set rolers to desired dimension
2 - Move the benders back and forth in small angled increments to create a bend in the metal
Some Video Examples from Wuko
Save this product for later