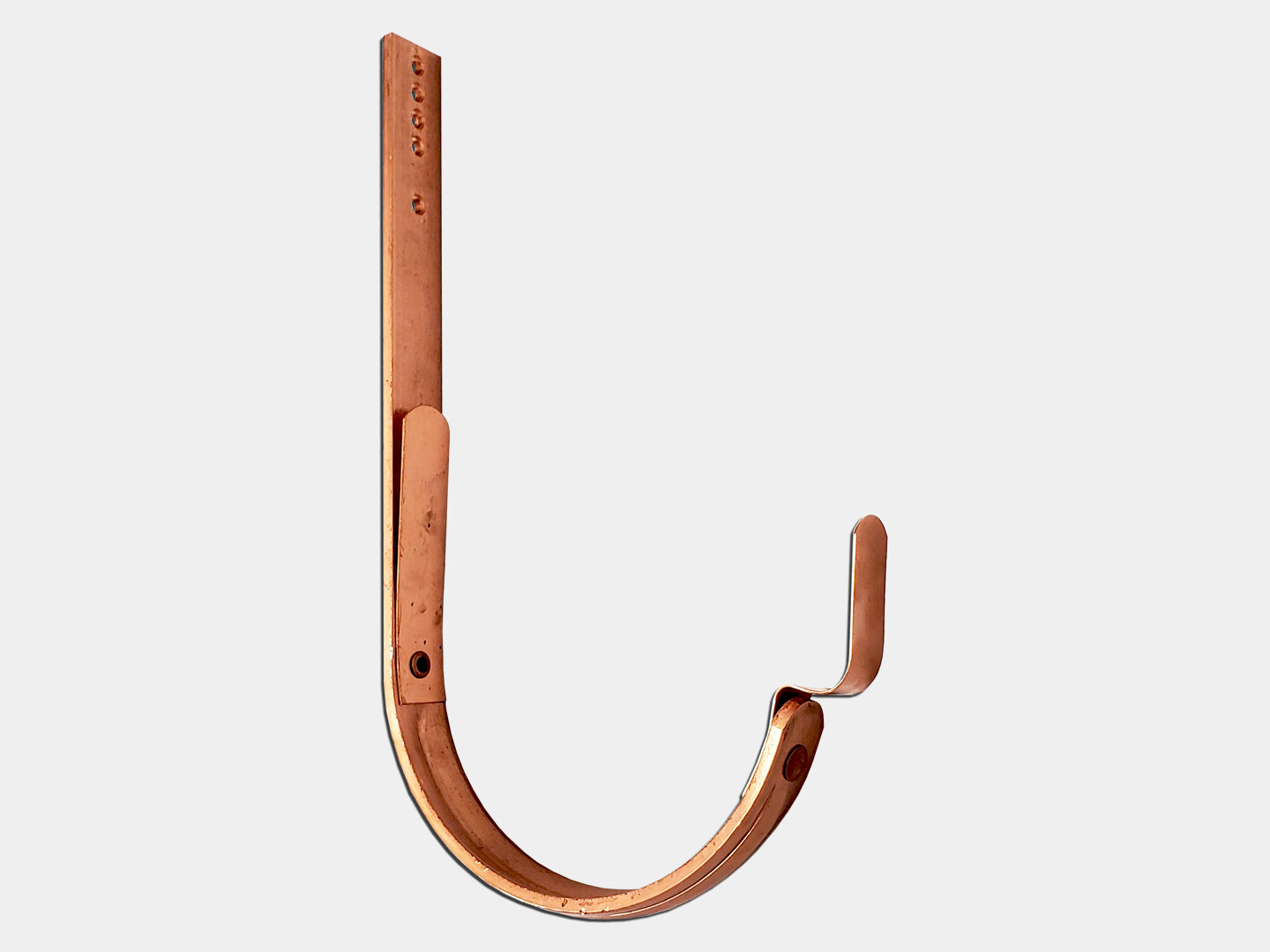 #16 Roof Mount Half Round Gutter Copper Bar Hanger
SKU HHCU56
Product Details
3/16" Copper bar roof mount hanger for half round gutter
The #16 Heavy Duty Hanger is our strongest Roof Mount Hanger available for half round gutter
This hanger is formed with 3/16" thick bar with a stiffing wedge. Fold-over tabs are used to secure the hanger to a half-round copper gutter. Say goodbye to reattaching lost and missing spring clips!
Mounts directly to the roof. Standard Spacing 24" to 36" on center, depending on application / expected snow loads.
May be purchased straight, where you bend the roof mounting portion of the hanger on site to the desired length and pitch, or we can pre bend it for you.
Works with Reverse Bead and Traditional Bead Gutters
Specifications
Heavy Duty 3/16" x 1" copper bar stamped hanger
Available for 5", 6", 7", 7.6" (Euro) and 8" Half-Round Gutters
Fold over tabs hold gutter securely in place
Features several roof mounting holes
Available in Copper and Aluminum (Mill Finish or Painted to Match)
Submittals & Downloads
Color and Material Options

Common Material Options for Gutter Hangers

Copper is the most popular metal for gutter hangers / gutters.
Lead Coated Copper is also offered.

Other colors, materials and thickness may be available upon request. Colors displayed for reference only.
Please click here for a full selection of colors and materials offered.
Save this product for later