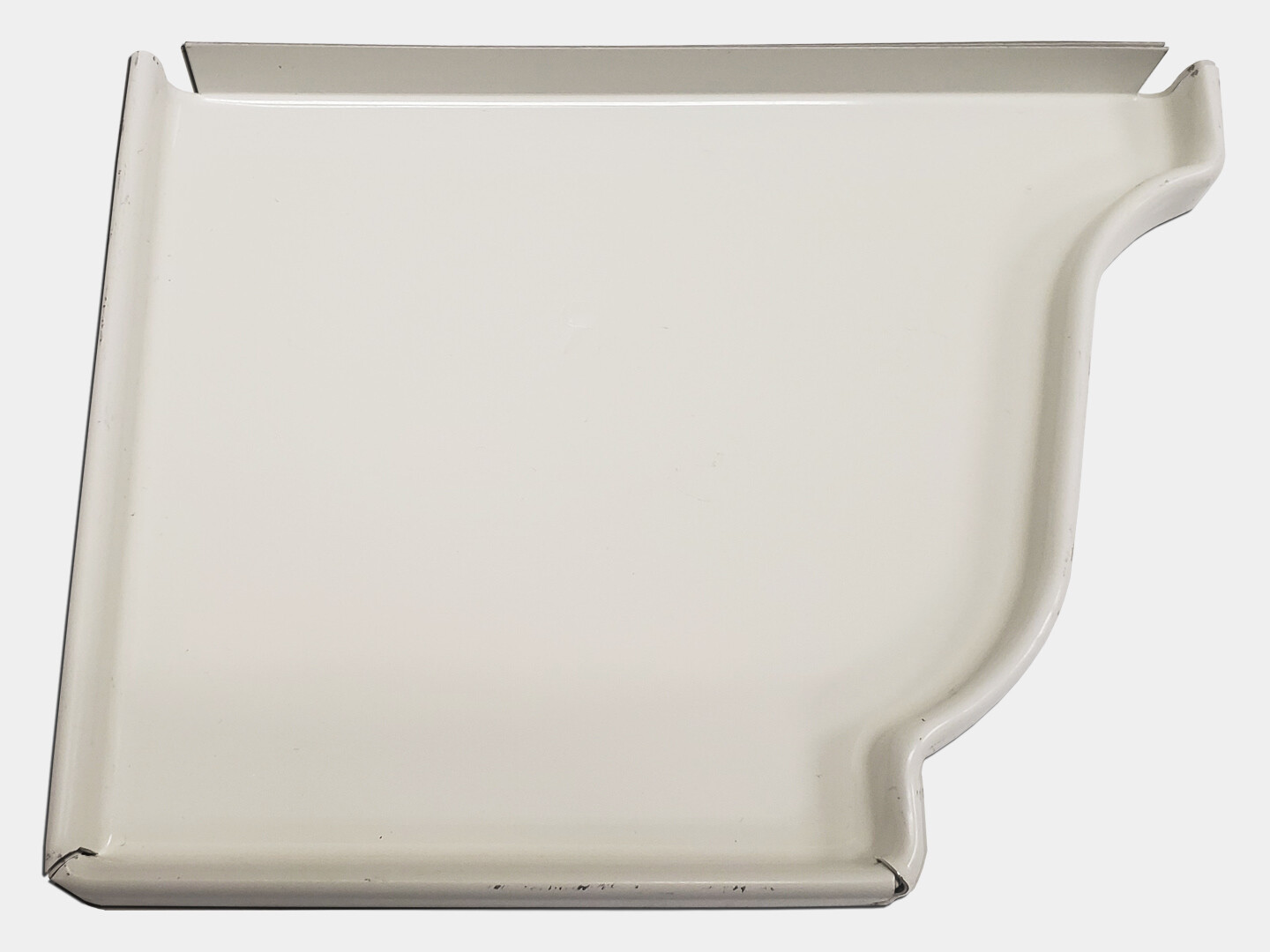 K-Style 0.027" Aluminum Gutter Left / Right End Cap
SKU EC5KL00
Product Details
0.027" Aluminum K-Style Gutter End Cap
Left and Right Side. Available in several colors. 0.027" Aluminum.
The Standard K-Style Right / Left End Cap is available for 5" and 6" K-Style Gutter and is the easiest and fastest way to install end caps to the gutter by crimping on the end cap, riveting or using zip screws.
Custom colors, sizes and materials may be available as custom items. Please, contact us for a quote.
Specifications
Size: 5" and 6"
Universal design fits most gutters
Available for Right and left side
Works with Standard K-Style Gutters
Submittals & Downloads
Color and Material Options

0.027" Aluminum End Cap Color Options

The most popular end cap colors in 0.027" aluminum are Dark Bronze and Low Gloss White
Click here for a full list of 0.027" aluminum colors

Other colors, materials and thickness may be available upon request. Colors displayed for reference only.
Please click here for a full selection of colors and materials offered.
Save this product for later