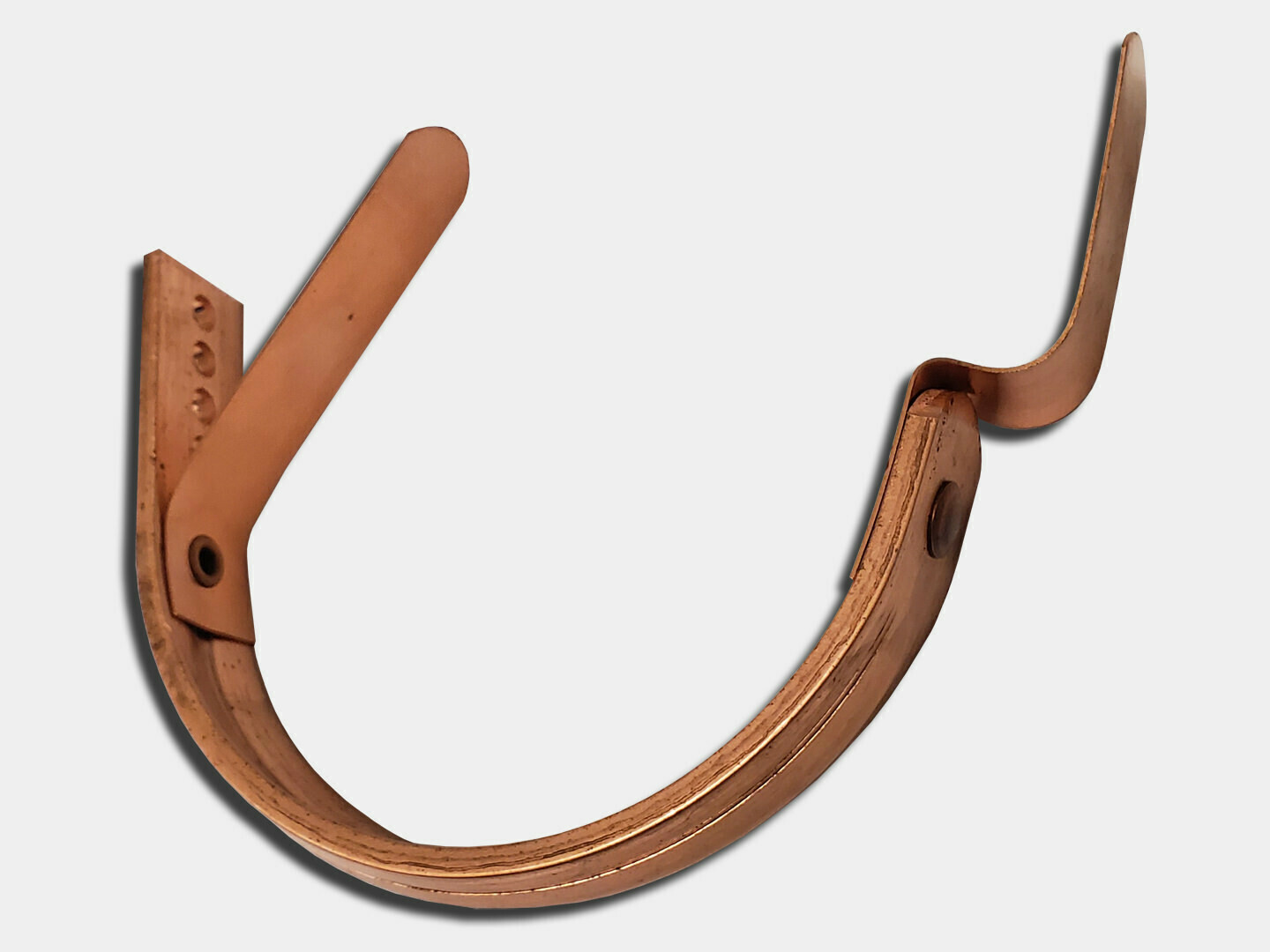 #15 Fascia Mount Half Round Gutter Copper Bar Hanger
SKU HHCU55
Product Details
3/16" bar hanger for copper half round gutter
The #15 Hanger is our strongest hanger available for half round gutter
This undermount hanger is formed with 3/16" thick bar with a stiffing wedge. Fold-over tabs are used to secure the hanger to a half-round copper gutter. Say goodbye to reattaching lost and missing spring clips! Mounts directly to a plum fascia board or rafter tail. Use our Universal Roof Mount for a right angle fascia board or to install gutter over a crown molding. For angled fascias, use our heavy duty gutter wedge.
Standard Spacing 24" to 36" on center, depending on application / expected snow loads.
Works with Reverse Bead and Traditional Bead Gutters
Specifications
Heavy Duty 3/16" x 1" copper bar stamped hanger
Available for 5", 6", 7", 7.6" (Euro) and 8" Half-Round Gutters
Fold over tabs hold gutter securely in place
Available in Copper and Aluminum (Mill Finish or Painted to Match)
Submittals & Downloads
Color and Material Options

Common Material Options for Gutter Hangers

Copper is the most popular metal for gutter hangers / gutters.
Lead Coated Copper is also offered.

Other colors, materials and thickness may be available upon request.
Please click here for a full selection of colors and materials offered.
Save this product for later