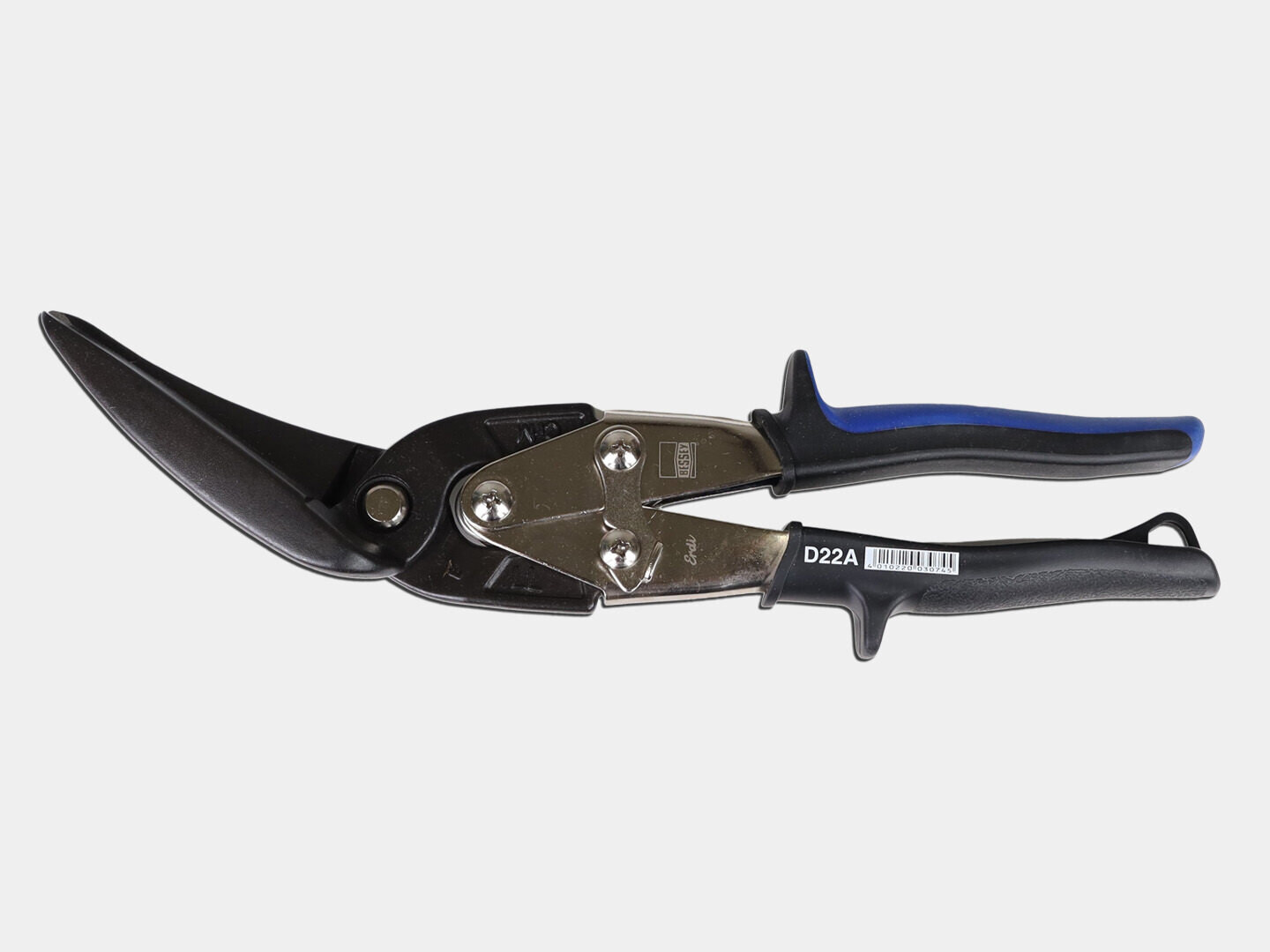 Bessey Erdi Shape & Straight Compound Leverage Long Snips
WU6931
Product Details
Shape and straight cutting snips
Compound Leverage Long Multisnip
The D22A Feature long blades, ideal for long cuts and larger radius sheet metal cuts.
Bessey snips are know for their superior quality, thus being the choice of professionals. These snips are used to cut sharp right angles, straight lines and circles.
Best used for sheet metal applications: cutting gutters, downspouts, general sheet metal work, HVAC, metal roofing etc.
Specifications
Left Snips Manufacturer Number: D22A
Overall Length: 11" (280 mm)
Blade Length: 2.5" (64 mm)
Weight: 0.95 lbs. (0.43 kg.)
Blue and black handle
Made in Germany
Save this product for later