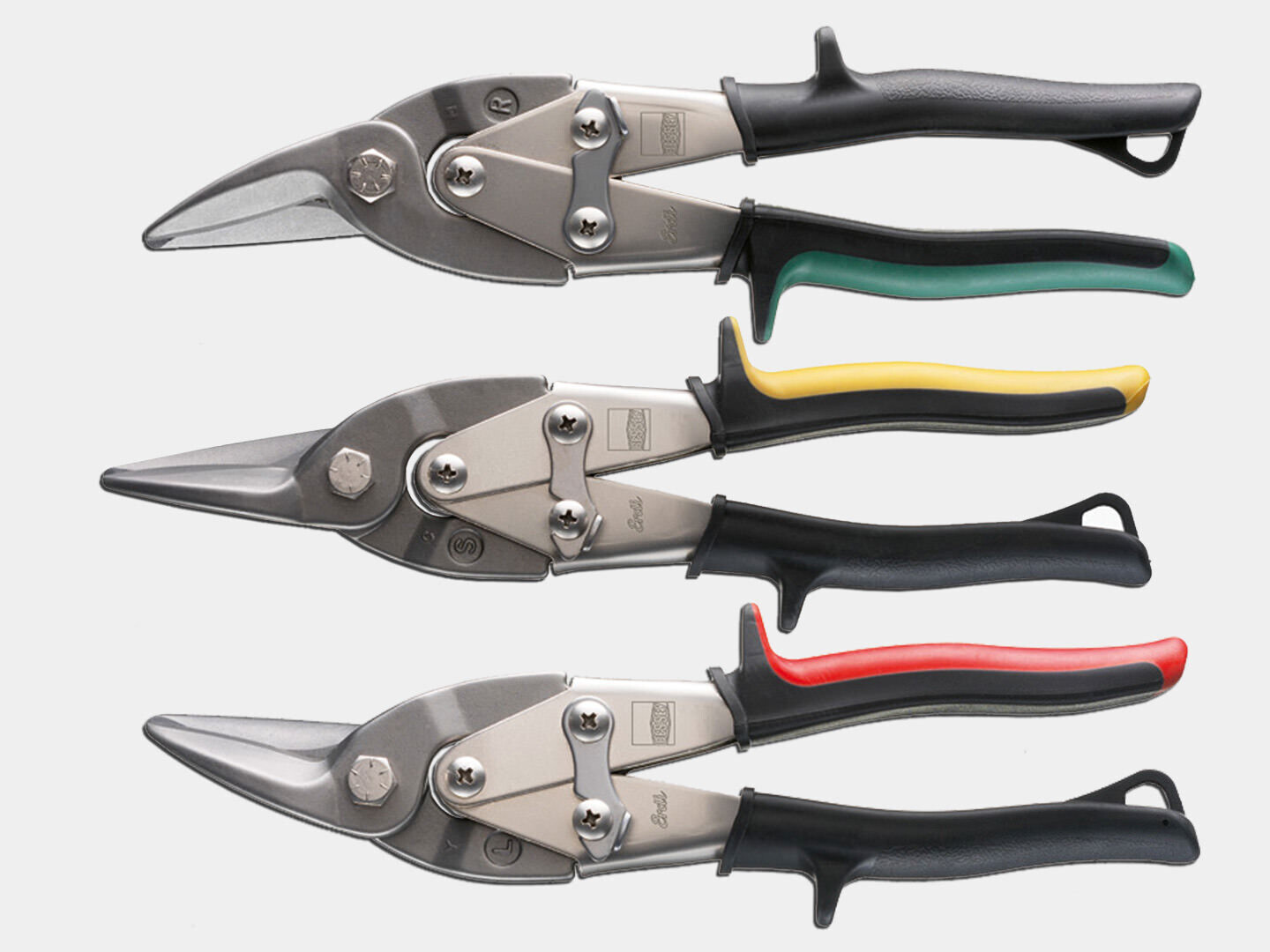 Bessey Erdi Standard Compound Leverage Aviation Snips
WU9678
Product Details
Shape and straight cutting aviation snips
Compound Leverage Snips for easier cutting!
The D16 snips are the industry standard aviation snip. It is used for short, straight and curved cuts. The edges have micro-serrations for slip-proof working
Bessey snips are know for their superior quality, thus being the choice of professionals. These snips are used to cut sharp right angles, straight lines and circles.
Best used for sheet metal applications: cutting gutters, downspouts, general sheet metal work, HVAC, metal roofing etc.
Specifications
Right Snips Manufacturer Number: D16
Left Snips Manufacturer Number: D16L
Overall Length: 9.5" (240 mm)
Blade Length: 1.562" (40 mm)
Weight: 0.84 lbs. (0.38 kg.)
Traditional Green, Red and Yellow handles
Made in Germany
Save this product for later