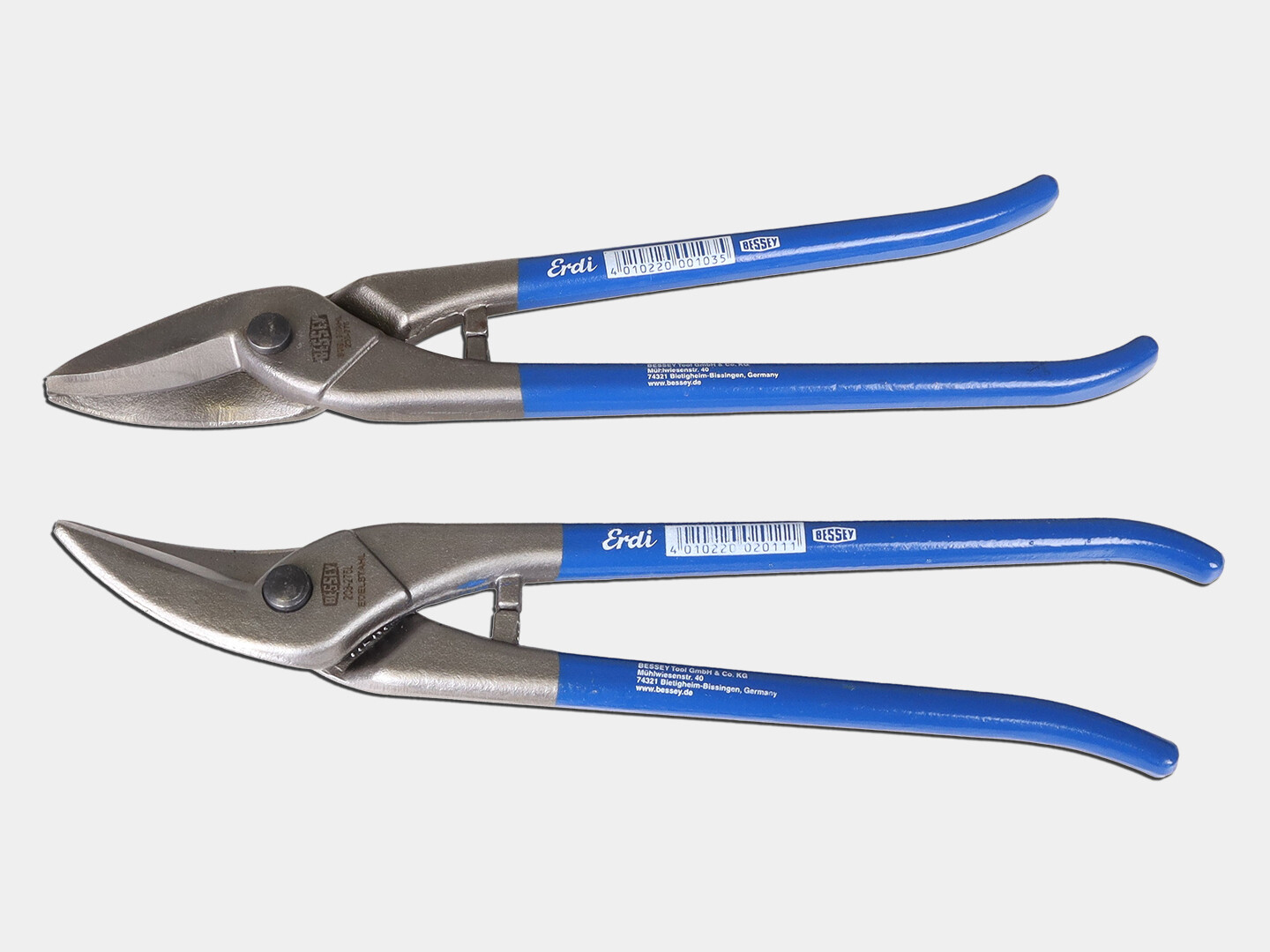 Bessey Erdi Punch Snips with Curved Blades
WU7565
Product Details
Bessey Punch Snips with Curved Blades
Great for round cuts!
The Bessey D208 feature a traditional European tin snip design. It is drop-forged cutter head and handle as a single unit. This is what makes them so robust and reliable.
Induction hardened cutting edges. Extra hard cutting edges guarantee more increased durability and optimal cutting results.
Bolted joint. Snips can be disassembled for easy sharpening, thus extending their service life!
Bessey snips are know for their superior quality, thus being the choice of professionals in the sheet metal, roofing, gutter and HVAC industry.
These snips are used to cut sharp right angles, straight lines and tight diameter circles.
Specifications
Right Snips Manufacturer Number: D208-275
Left Snips Manufacturer Number: D208-275L
Overall Length: 11" (275 mm)
Blade Length: 1.562" (40 mm)
Weight: 1.13 lbs. (0.51 kg.)
Blue Handle
Made in Germany
Highlights
Especially for circular cuts
Semi-circular edges
Painted handles
Available in right or left cutting versions
Save this product for later