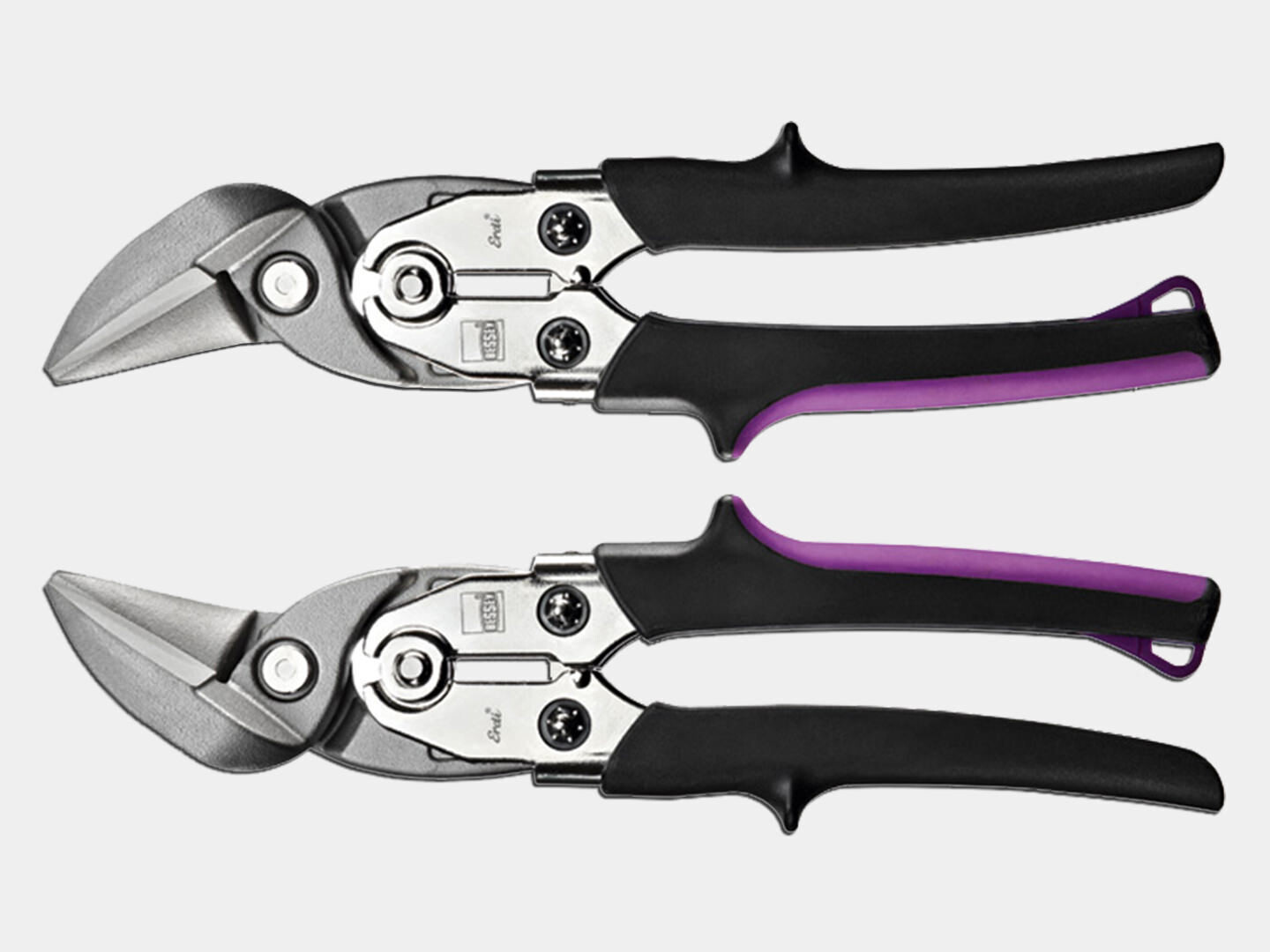 Bessey Erdi Premium HSS Shape and Straight Snips
WU9660
Product Details
Premium HSS Shape and Straight Cutting Snips
High-performance snips with HSS edges
Longer service life: Tempered drop-forged cutting heads have hardened High Speed Steel (HSS) inserts for a much longer service life and performance than conventional snips. Even when cutting the harder metals like stainless steel.
Compound leverage: Compound leverage considerably reduces the effort required. Improving productivity while reducing hand fatigue for the worker.
Ergonomic handle: The plastic grips on the ergonomically designed handles have soft cushion inserts that further reduce hand fatigue for the worker. The soft cushion inserts also keep the hand from slipping on the grips.
Best used for sheet metal applications: cutting gutters, downspouts, general sheet metal work, HVAC, metal roofing etc.
Specifications
Right Snips Manufacturer Number: D27AH
Left Snips Manufacturer Number: D227AHL
Overall Length: 10.25" (260 mm)
Blade Length: 1.313" (33 mm)
Weight: 1.23 lbs. (0.56 kg.)
Black and Purple Handle
Made in Germany
Save this product for later