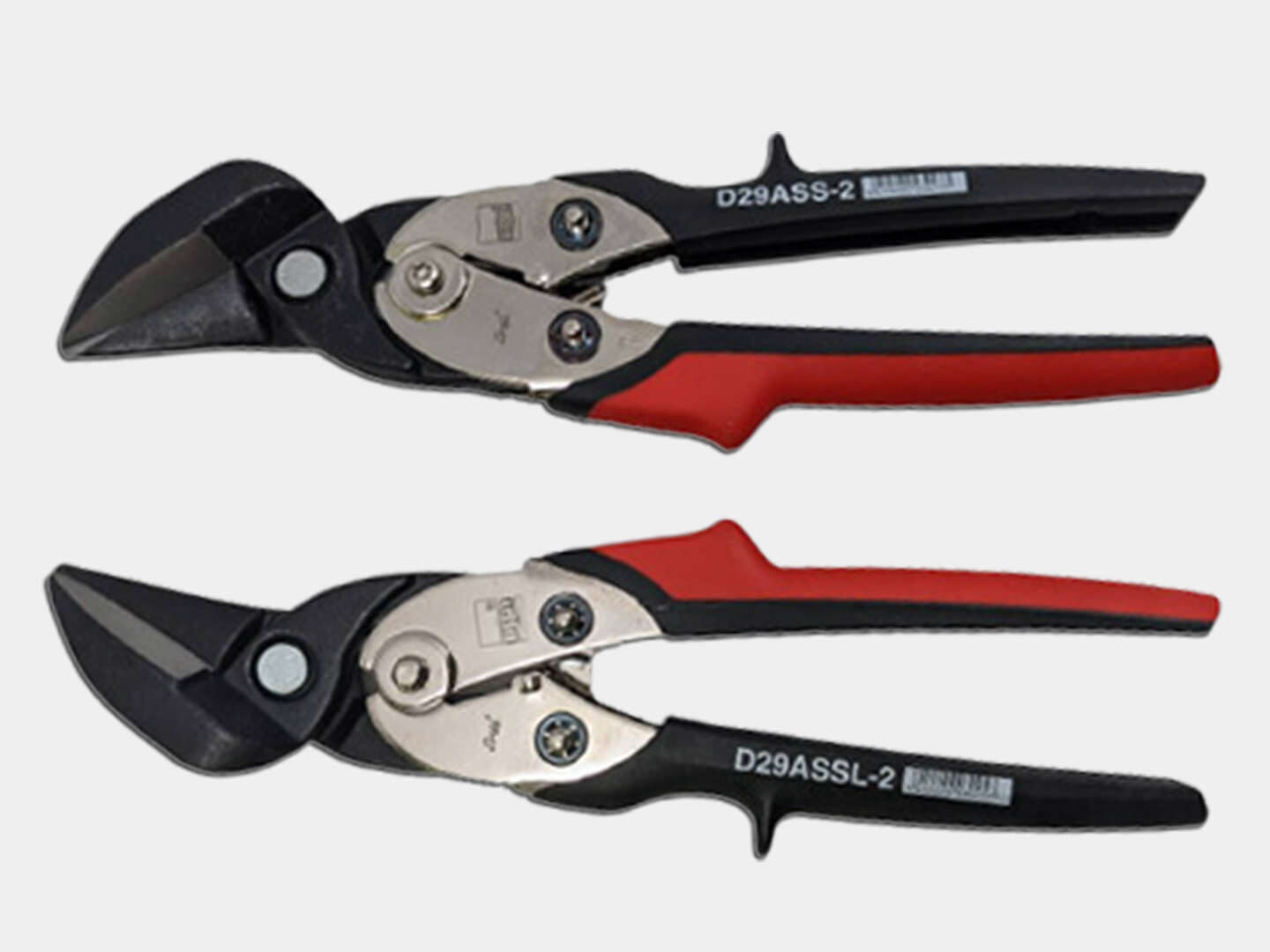 Bessey Shape and Straight Compound Leverage Cutting Snips
WU9645
Product Details
Shape and straight cutting snips
Compound Leverage Snips for easier cutting!
Reduced effort! These innovative shears reduce effort by 25% by optimized tuning of the leverage ratio and the edge shape.
The D29ASS-2 feature high maneuverability via its compact design of the cutter head, especially in case of outline cuts.
Ergonomic handle: the soft material insert and plastic coating ensure that the ergonomically designed handle fits perfectly in the hand and has a very good grip.
No slipping: the edge shape prevents a sheet from slipping even if toothing is not provided. Optimized operating sequence for a sheet also reduces possible deformations in the material considerably.
Bessey snips are know for their superior quality, thus being the choice of professionals. These snips are used to cut sharp right angles, straight lines and tight diameter circles.
Best used for sheet metal applications: cutting gutters, downspouts, general sheet metal work, HVAC, metal roofing etc.
Specifications
Right Snips Manufacturer Number: D29ASS-2
Left Snips Manufacturer Number: D29ASSL-2
Overall Length: 10.25" (260 mm)
Blade Length: 1.313" (33 mm)
Weight: 1.13 lbs. (0.51 kg.)
Black and Red Handle
Made in Germany
Highlights
ERGO-handle for increased comfort – reduced hand fatigue!
For continuous, straight and curved cuts
Compact cutter head: High maneuverability for shape cutting
Optimized leverage ratio: 25 % less effort
Optimized edge shape: No slipping even without serrations
Available in right or left cutting versions
Save this product for later