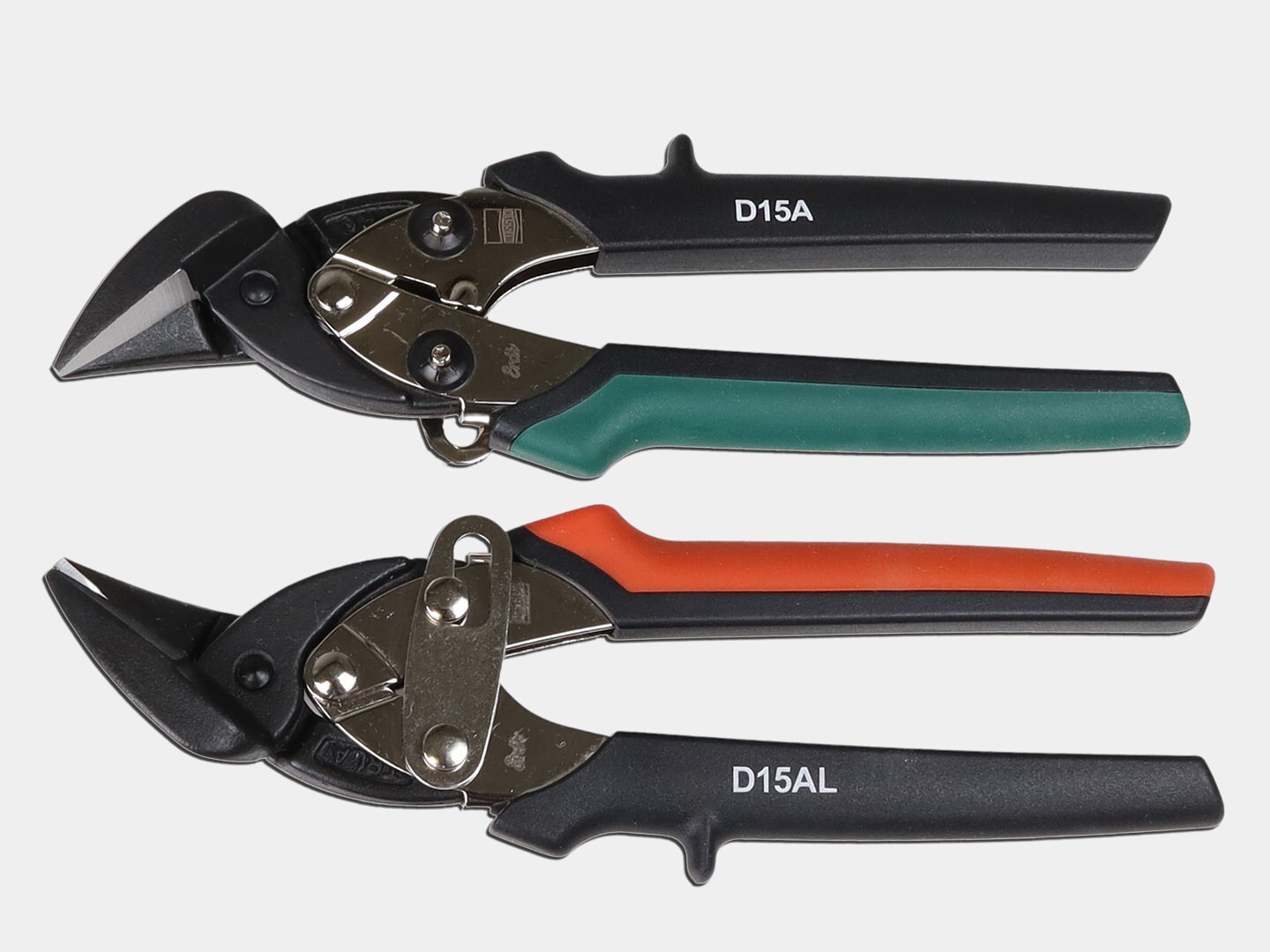 Bessey Erdi Mini Shape & Straight Cutting Snips
WU9652
Product Details
Small Shape and straight sheet metal cutting snips
Mini compound leverage shape for tight cuts!
Extremely compact cutting head: The design of the uniquely compact design head offers one tremendous maneuverability, the ability to cut the narrowest radii and the ability to reach some of the most difficult to access spots.
Practicable combination of bar and arrester: A practical locking mechanism allows one to open and close with one hand and limits the maximum opening of the snip.
Compound leverage, Compound leverage considerably reduces the effort required. Improving productivity while reducing hand fatigue for the worker.
Ergonomic handle, The plastic grips on the ergonomically designed handles have soft cushion inserts that further reduce hand fatigue for the worker. The soft cushion inserts also keep the hand from slipping on the grips.
Bessey snips are know for their superior quality, thus being the choice of professionals.
These snips are used to cut sharp right angles, straight lines and tight diameter circles.
Best used for sheet metal applications: cutting gutters, downspouts, general sheet metal work, HVAC, metal roofing etc.
Specifications
Right Snips Manufacturer Number: D15A
Left Snips Manufacturer Number: D15AL
Overall Length: 7" (180 mm)
Blade Length: 0.8125" (20 mm)
Weight: 0.4 lbs. (0.18 kg.)
Traditional red and Green Handles
Made in Germany
Highlights
For long continuous, straight and curved cuts
The extremely small forged heads have optimized blade geometry is very maneuverable
Perfect for cutting small radii and in confined spaces
The compact design results in the highest performance with the minimum of effort
ERGO-handle for increased comfort reduced hand fatigue!
Available in right or left cutting versions
Using the Bessey Mini Snips
Save this product for later