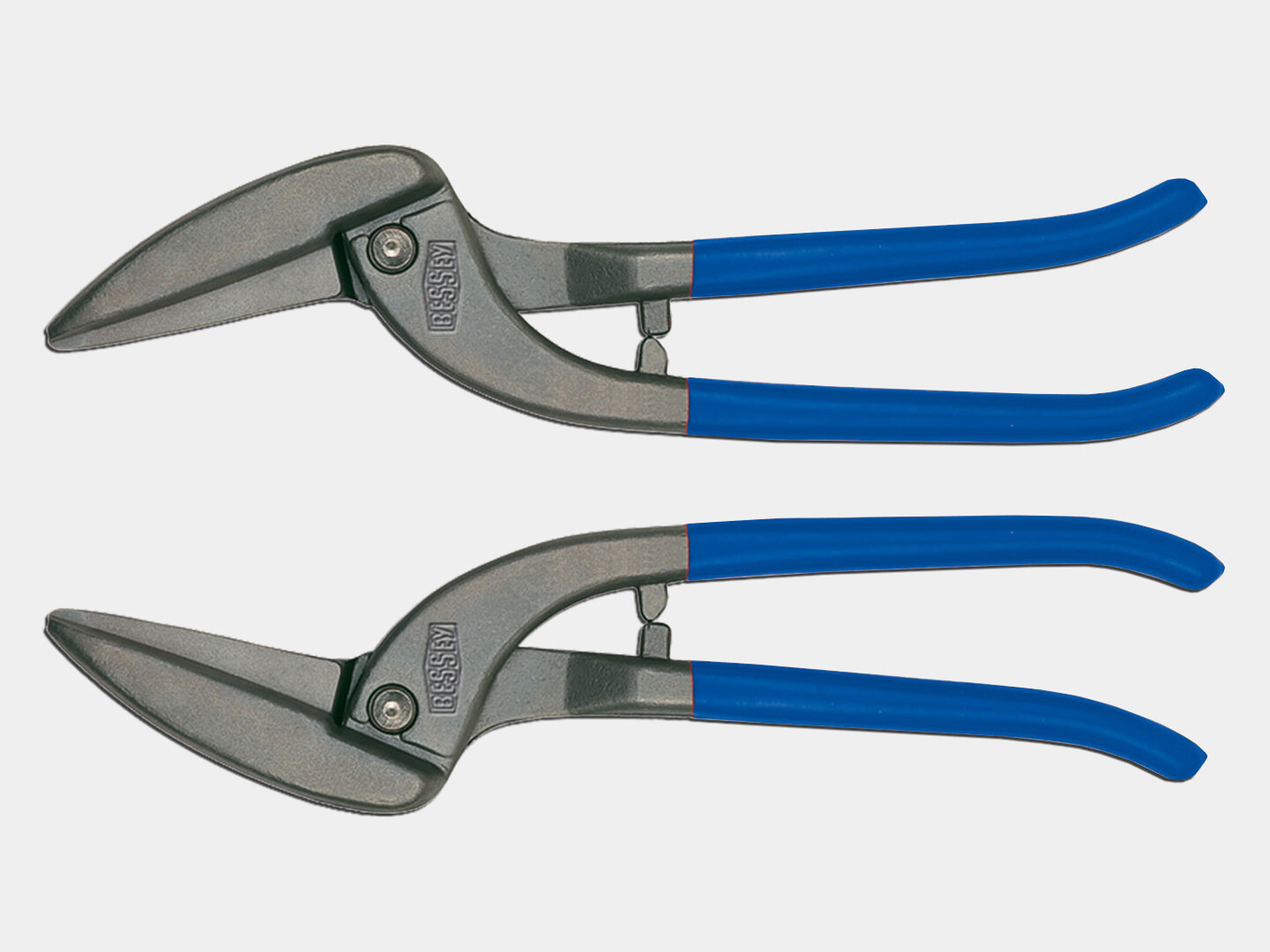 Bessey Pelican Straight Cutting Snips
WU7581
Product Details
Straight cutting Pelican snips
For long continuous and straight cuts
Forged cutter head and handle: Cutter head and handle are drop-forged as a single unit. This is what makes them so robust and reliable.
Induction hardened cutting edges: Extra hard cutting edges guarantee more increased durability and optimal cutting results.
Bolted joint: All conventional metal snips can be disassembled for easy sharpening, thus extending their service life!
Best used for sheet metal applications: cutting gutters, downspouts, general sheet metal work, HVAC, metal roofing etc.
Specifications
Right Snips Manufacturer Number: D218-300
Left Snips Manufacturer Number: D218-300L
Overall Length: 12" (300 mm)
Blade Length: 2.437" (62 mm)
Weight: 1.61 lbs. (0.73 kg.)
Painted blue handle
Made in Germany
Save this product for later