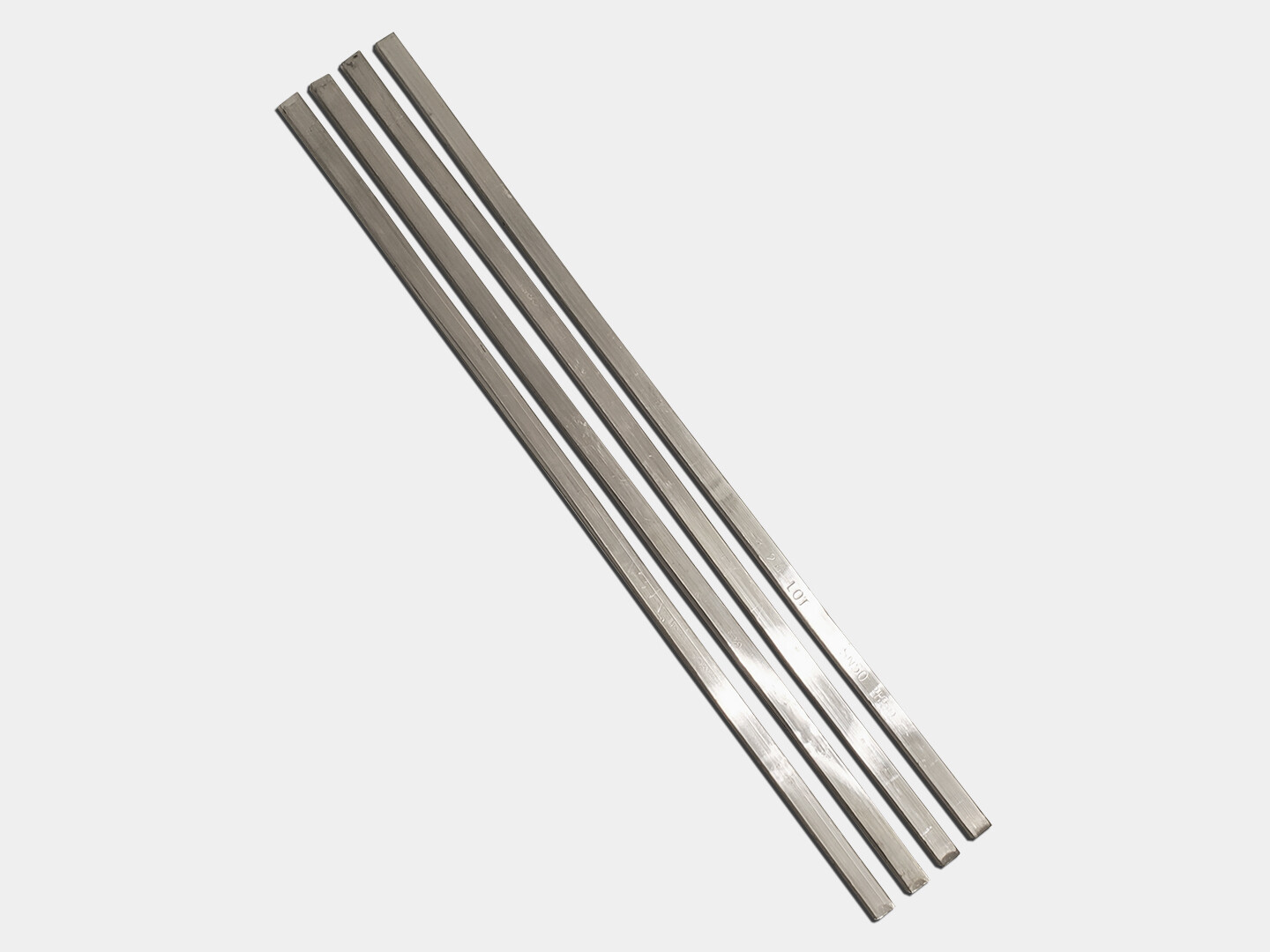 1 lb. Solder Bar 50/50 Mix - Tin/Lead (1/4 lb. Sticks)
SB5050
Product Details
Soldering Bars for Roofing and Sheet Metal Applications
Sold by the pound. 4 Sticks per lb.
50 / 50 mix of Tin and Zinc. 60 /40 available as a special order.
50/50 Solder is a 50% tin, 50% lead mix that can be used to join copper and most copper alloys, zinc, nickel alloys, galvanized steel and stainless steel. Bars measure 0.25" x 0.25" x 17" and weight 1/4 lb. each. Good for soldering flat lock roofing, gutters and general roof flashings.
Malleable and easy to work with due to its narrow size. Sold by the pound.
Specifications
50 / 50 Tin Zinc
1/4 lb. sticks
CAUTION: Lead-bearing solders are not to be used in potable water systems (Drinking Water). It is illegal to use lead solders in both public and private potable water systems.
Save this product for later