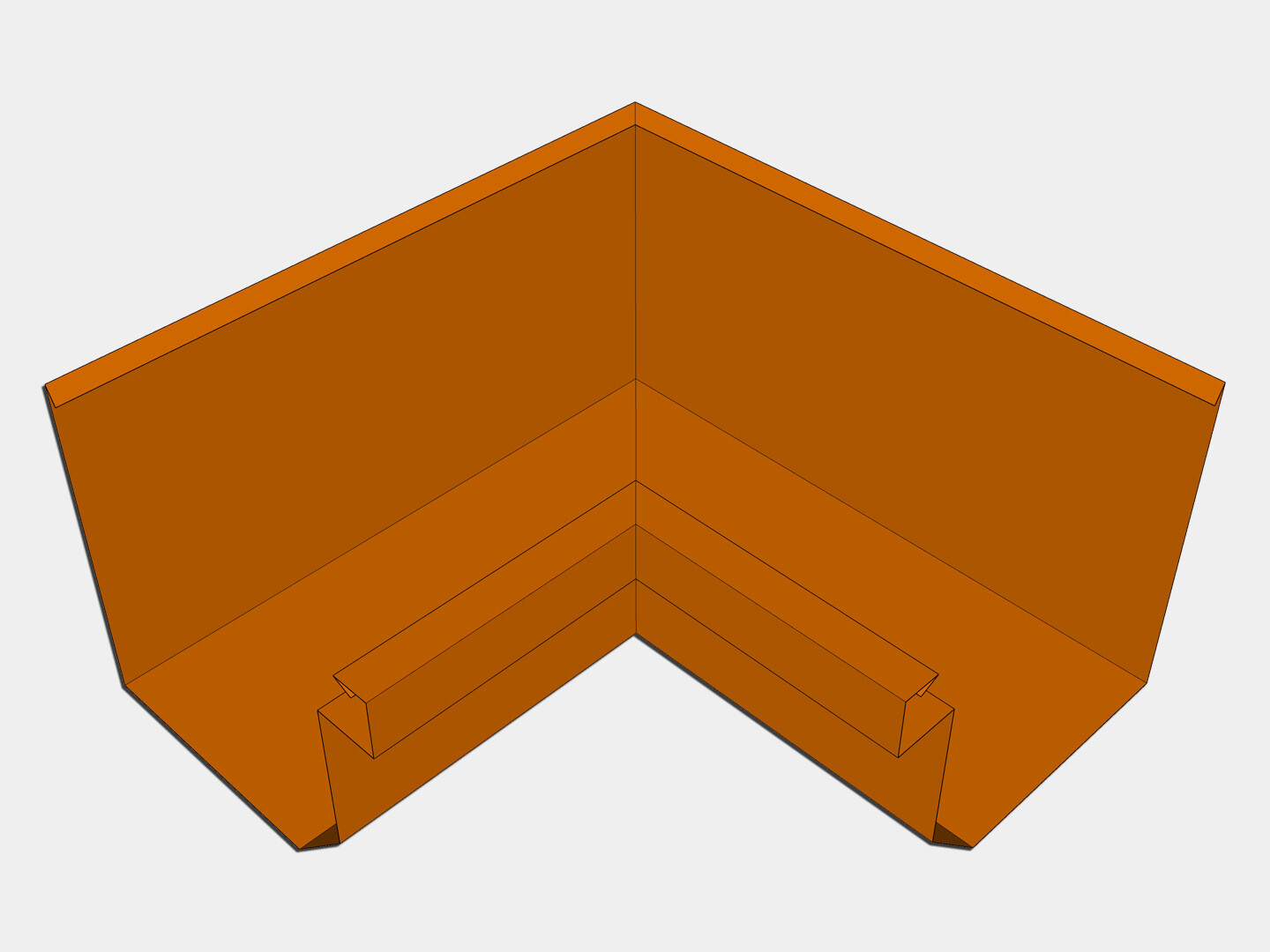 Copper Residential Box Gutter Inside Miter
SKU IMBOXD565
Product Details
Inside Gutter Miter - Copper Residential Box Gutter
Available in 16 oz. and 20 oz.
K&M Pre manufactures miters (gutter corners) for easy Residential Box Gutter installations. All miters are laser cut and riveted together as per specified angle. These items do not come pre sealed as straight seams connecting to gutters need to be sealed upon installation.
This type of miter (mitre) is known as a "box miter" and that's because of its shape, which is different than a strip miter.
Item needs to be secured with rivets, zip screws and / or soldered (recommended).
A 45° miter is commonly known as a bay miter (for bay windows), however, not all bay windows share the same angles. A 90° miter is the most commonly purchased item.
Custom colors, sizes, angles and materials may be available as custom items. Please, contact us for a quote.
Specifications
Size: 5", 6", 7" & 8"
Angle: 45°, 90° and custom angles
Laser cut, tabbed and riveted
Fits K&M's Residential Box Gutters (Style D)
Submittals & Downloads
Color and Material Options

Common Material Options for Gutter Miters

Copper is the most popular metal for gutters / miters. It is offered in 16 oz. and 20 oz.
Galvalume Plus is offered in 24 gauge.
Lead Coated Copper is offered in 16 oz. and 20 oz.
Save this product for later